Efficiently formed social media campaigns bring about desirable results.
Social media marketing is one of the most effective means of marketing a brand. Currently over 3.81 billion people worldwide are social media users, which creates a plethora of opportunities for advertising on social media platforms, and to increase market reach and penetration.
As a social media marketing agency, Digital Tribe uses social media platforms which include Facebook, Twitter, Instagram, YouTube, Snapchat, and LinkedIn, to gather marketing intelligence, and information about the target market. This will include the activity and engagement of social media users to forecast their movement across different platforms, in order to devise an efficient marketing campaign. As social media has evolved over the years, so has user engagement. Studies have proven that social media marketing campaigns receive more engagement than regular advertisements on websites. Instagram has surpassed $13.86 billion dollars in ad revenue in 2020, which is 3 times the amount it reached in 2018. Chances of user engagement on Facebook ads are 8 times higher than regular advertisements on websites.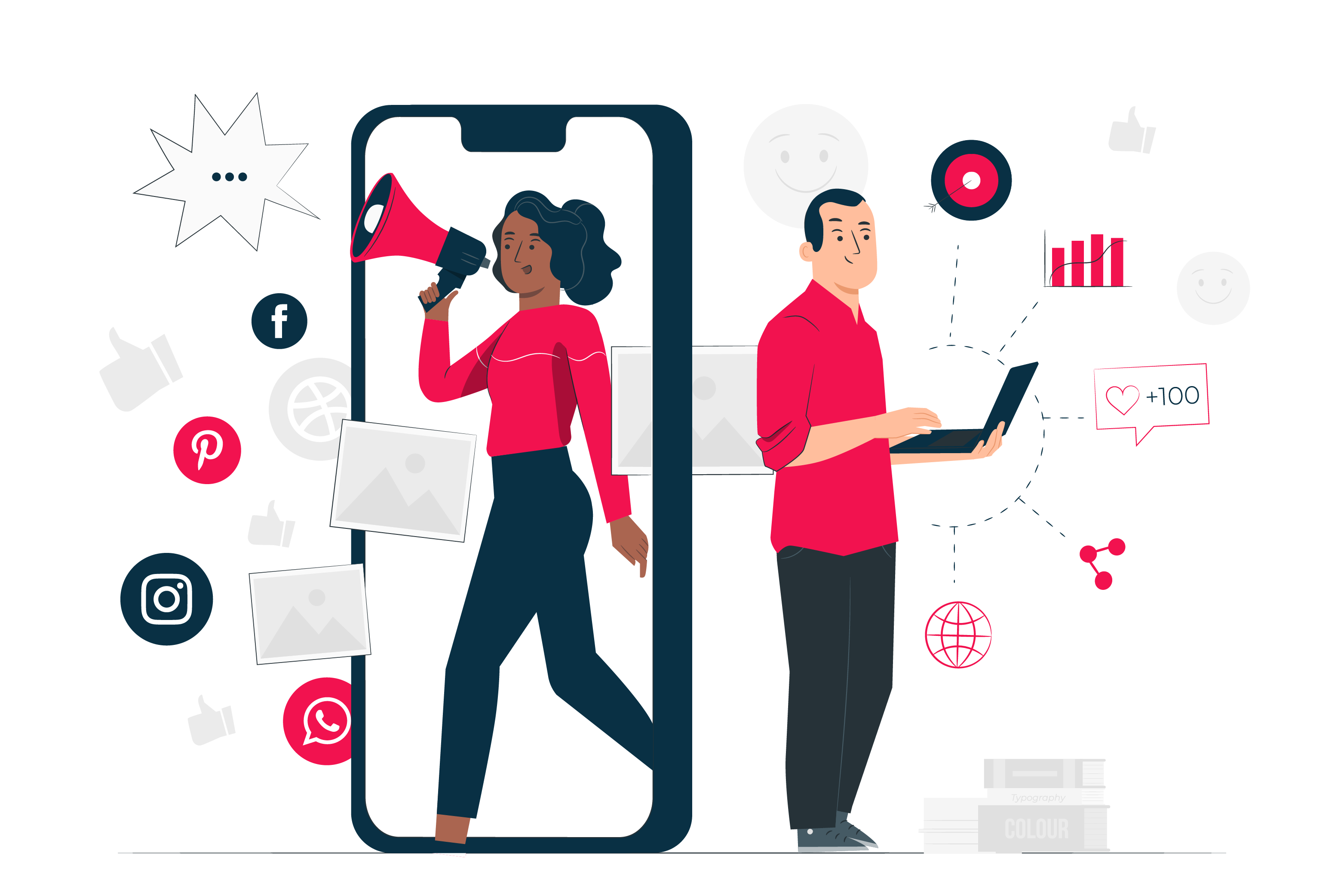 Work with Digital Tribe, and pave the way to success.
Our team at Digital Tribe consists of dedicated media experts that can, along with your customer relationship management team, produce excellent results. Digital Tribe will help you by:
Segmenting The Market

Targeting The Target Consumer Segments

Positioning Your Brand
Devising An Effective Advertising Campaign That Fulfills All Goals.

Creating Catchy And Engaging Advertisements That Prompt User Response.

Monitor Traffic Inflow And Reach In Order To Maximize Engagement And To Make Any Necessary Adjustments
Social Media Advertising Services That We Provide

Clients are the Apple of Our Eyes
We pride ourselves in making every single one of our clients happy. We have almost five hundred completed projects, and our more than twenty team members are eager to work for you!
Well, Digital Tribe is Looking After our Creative and Marketing Services, We Are Extremely Satisfied by The Quality of Services and Costing
I had Plan Not to Design Website at First Because of Low Budget, Than I Came Across Digital Tribe Monthly Offer Which was Very Flexible For Us. And Also I Have Not Seen Such Quality of Services With This Kind of Price
Happy By The Customer Services, Team is Very Friendly and Cooperative. They Are Handling Maintenance And Security of Our Website