Search engine optimization is essential for a business. If your website isn't on search engines, or if your website traffic is falling, this means that you are in need of search engine optimization. Our search engine experts at Digital Tribe will increase the number of orders through your website, which will help ramp up your business. If your website is facing these problems, then you have come to the right place.
What is search engine optimization(SEO)?
Search Engine Optimization (SEO) refer to a set of rules for optimization of websites for various search engines like Google. All the popular search engines like Bing, Yahoo and Google have search results page where listings and videos are shown based on their relevancy and rankings.
The SEO services which we provide to our clients include:
Seo Services You Can Expect From Digital Tribe
Digital Tribe is a leading digital marketing company, which offers a plethora of services pertaining to search engine optimization. We will assist you in selecting the most advantageous keywords to include in your site's content that will engage your audience and attract viewers.
On-site Optimization
Here are a few additional tactics we use in our on-site optimization:
Copywriting

Optimization Of Multimedia

Design Alteration

Rebranding
Site Architecture

Meta-Tagging

Track Advertising Results So That You Will Know When The Ad Campaign Is Working And When It Needs Adjusting
Off-site Optimization
One of the biggest components of our off-site optimization is something called link building. You can think of links like pathways that search engines utilize to provide content and respond to searches. Search engines do this through a variety of advanced methods such as analyses and algorithms.
These methods let the search engines figure out how different pieces of content relate to each other. By providing sites with connected and relevant links, we can help boost the ranking of your website on a results page. We cater our link building processes to your specific needs.
A few other ways we utilize off-site optimization:
Marketing For Social Media

Link Baiting
Incorporating Designs Of An Info Graphic Nature

Maintenance
Digital Tribe's Agile SEO Methodology
Steps towards Digital Success
The following steps are followed by Digital Tribe to ensure the success and satisfaction of our clients. These steps include:
Discover
In this step, we conduct interviews with your company's stakeholders, and an initial website screening. This is done to identify your key performance indicators(KPI's). We take our time to understand the nature of your business, in order to gain in depth knowledge as to how your company operates, and what its purpose and goals include. Furthermore, in this stage, any problems are also identified, and any other underlying causes that may be limiting the performance of your website. Our team will detect loopholes and bottlenecks in content, advertisements, keywords, customer value creation, and the message being delivered to the customers.
Analyze
The next stage involves analysis, at the surface, and at a deeper level as well. This stage covers competitor analysis, market analysis, a detailed website audit, website insight review, and link risk assessments. Furthermore, we collect data from your company and website in order to carry out in depth analysis on it. This data will include website analytics, traffic inflow, and website structural and content issues, to determine the overall digital footprint of your company. We will also evaluate your current strategies and how they need to be changed, and what new strategies are to be adopted to get better results. We will also look at competitors and the strategies they are using to counter them and to gain competitive advantage. The competitor's backlink strategies, and link building tactics will also be looked at. We will use all this information to construct strategies to reach the best possible approach for your SEO.
Strategize
In this stage, we use the information gathered in the previous steps, to formulate strategies that will give your business the competitive edge it needs. After identifying loopholes and any gaps, the SEO team at Digital Tribe will look at all the opportunities in the market. Next, our team will create a custom tailored strategic online marketing plan(SOMP), which includes your business goals, marketing goals, strategies, and the expected results of these marketing efforts, along with an estimated time of completion. When this marketing plan is implemented, our team will first focus on the most important parts of your SEO, and then prioritizes other aspects of the plan. This is done to increase efficiency, and to ensure that all marketing efforts constantly show good results.
Execute
In the next stage, our team will execute the strategic online marketing plan. The strategies listed in the analysis and strategize stage will be taken in account. Upon execution of the online marketing plan, our team will optimize your website, and blog posts, injecting smart key words into it. Furthermore, we will also restructure your website to improve user experience, and to increase the number of clicks per page. We will also incorporate a multi-channel strategy in the execution stage in order to increase the visibility of your business on different platforms. We implement social media management campaigns which involve reaching out to third party websites in order to increase the reach of your business, and to increase visibility.
Measure
In this stage, the progress of the SEO campaign is measured. From the start of the campaign, we will use efficient tracking systems that will allow us to measure and monitor all online progress, and completely understand the impact of the SEO campaign. In this step we will monitor the analytics and insights of your website and analyze keyword rankings and the key performance indicators. Our SEO experts will also take a look at all the incoming traffic, which includes organic and non-organic traffic, customer conversion rate, bounce rate, local visibility, and click through rates. This stage is a very important stage, because we monitor progress in this stage, and in this stage you will see how our marketing and SEO efforts are collectively working to increase user engagement, and improving the optimization strategies.
Report
For the reporting stage, our SEO team will schedule regular reporting sessions with your project managers and will construct monthly reports which will consist of all key performance indicators, traffic inflow and outflow, ranking, and other analytics that will provide an overview of the overall performance of your website. During the consultation session, we will provide you with a detailed report, and any recommendations that we have to improve results in any way possible. In addition, after every 90 days, you will be updated on the 90-day road map which consists of all the sequential milestones your company has reached and the progress and goals that are to be reached in the future.
Adjust
After measuring and reporting results we will identify certain areas that need slight changes and/or improvements that need to be made to the campaign. In our SEO efforts, we continuously improve and adjust our strategies according to the changes in the market and consumer trends. Furthermore, search engines are also constantly changing according to industry demands and their algorithms are being updated regularly, hence, our strategies and operations are also evolving constantly. We take a proactive approach to this dynamic environment to ensure that we make the right decisions to make your websites rank high on search engine results. We will inform you about all the changes and adjustments we are making to the campaign as the campaign progresses.
Why search engine optimization is a great investment
We practice what we preach to provide maximum ROI
Digital Tribe is a renowned agency that provides the best value to their clients. We realize that our clients want a good return on their investment, therefore we use strategies and practices that provide transparent reports and good returns for the long term. All business owners want to improve their performance and increase their profit margins.
Many successful businesses have invested in SEO to increase their sales, their revenue and their visibility in the market. This has brought them excellent returns on the long run, and have increased their performance significantly. SEO is a great investment because most importantly, SEO saves you money. It is reliable and never fails to work. It is efficient and if used correctly, gives quick and good results and especially in the long run, it saves businesses a lot of money and works constantly without taking a break.
Digital Tribe has years of experience, and over the years we have learned a lot and evolved along with the industry. We have hired a skilled and dedicated SEO team, which has gained and improved its expertise over the years, and has refined our SEO strategy.
Our agency adopts a customer centric approach, and the customer is at the center of our activities and operations. We aim to provide the best value to our customer, and strive to provide our clients with the best experience so that they are satisfied with the results.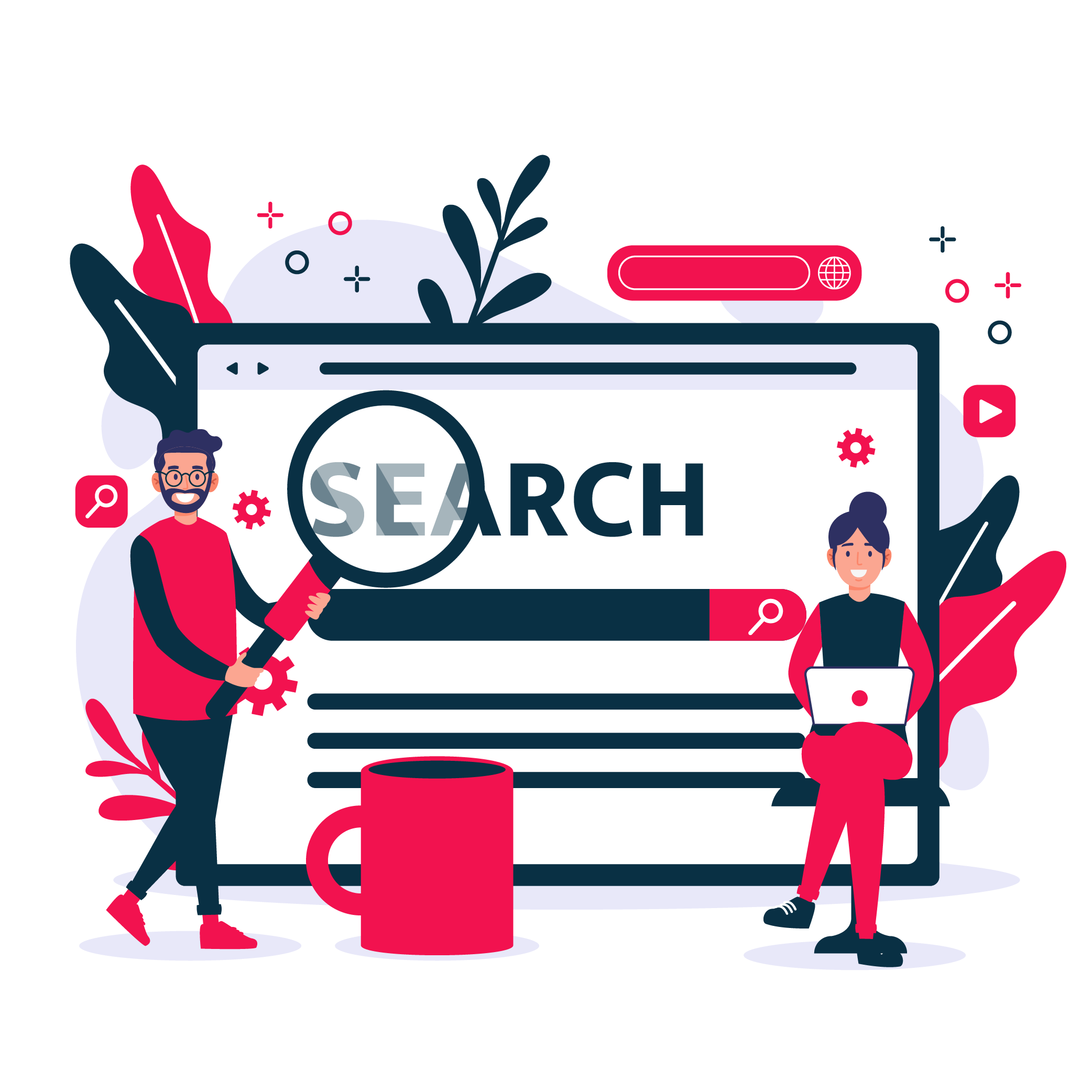 ---
Clients are the Apple of Our Eyes
We pride ourselves in making every single one of our clients happy. We have almost five hundred completed projects, and our more than twenty team members are eager to work for you!
Well, Digital Tribe is Looking After our Creative and Marketing Services, We Are Extremely Satisfied by The Quality of Services and Costing
I had Plan Not to Design Website at First Because of Low Budget, Than I Came Across Digital Tribe Monthly Offer Which was Very Flexible For Us. And Also I Have Not Seen Such Quality of Services With This Kind of Price
Happy By The Customer Services, Team is Very Friendly and Cooperative. They Are Handling Maintenance And Security of Our Website